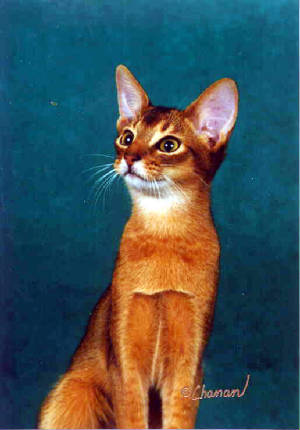 This is Duke Ellington who was CFF's Kitten of the year in 2001 and CFF's Best Cat of the year in 2002.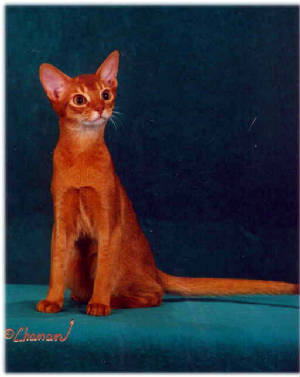 This fine looking red aby is Duke Ellington sister, Rosemary Cloney, who was CFF's best cat of the year in 2004.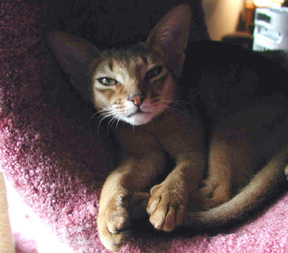 Here is a picture of one of our beautiful 380 girls, Jazzy Abbys Diva.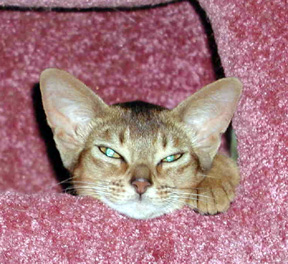 This is Diva's brother Ray Charles as a kitten and below is a picture of Grand Champion Ray Charles as an adult working hard?